Cyber Security Panel
Panel Moderator: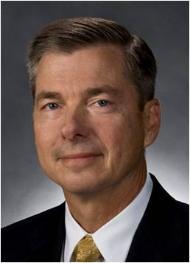 Charles Croom
Vice President of Cyber Security Solutions
Lockheed Martin (IS&GS)
Presentation Not
Available
Biography:
Charles "Charlie" Croom joined Lockheed Martin Information Systems & Global Solutions as Vice President of Cyber Security Solutions in October of 2008. In this capacity, he shapes the corporation's cyber security strategy with insight from his 35 years of distinguished service, leadership, and technology experience from the U.S. Air Force.
Croom co-chaired a National Security Telecommunications Advisory Committee Task Force on "Strengthening Government and Private Sector Collaboration" which issued a May 2009 report
recommending that the President direct the establishment of a Joint Coordinating Center.
Croom retired as a U.S. Air Force Lieutenant General, Director of the Defense Information Systems Agency (DISA), and the Commander of the Joint Task Force for Global Network Operations in September 2008. While at DISA, he led a worldwide organization of more than 6,600 military and civilian personnel to serve the information technology and telecommunications needs of the President, Secretary of Defense, Joint Chiefs of Staff, combatant commanders, and other Department of Defense stakeholders.
A graduate of Rutgers University's ROTC program, Croom entered the Air Force in 1973. His career spanned four commands to include: major command, numbered air force, Air Staff, defense agency, Joint Staff, Office of the Secretary of Defense, and unified command levels. He holds bachelors' degrees in both Economics and Electrical Engineering from Rutgers University, a master's degree in Management and Business Administration from Webster College, and Distinguished graduate degrees from both Squadron Officer School, and Air Command and Staff College at Maxwell Air Force Base. Additionally, he has completed Executive Development programs at Harvard University, Cornell University, and the National War College.
Panel Members: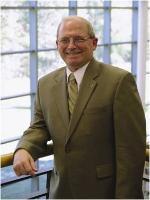 Dr. William "Vic" Maconachy
Vice President for Academic Affairs
Chief Academic Officer
Capitol College

Presentation Not
Available
Biography:
In October, 2007, Dr. Maconachy assumed the position of Vice President for Academic Affairs/Chief Academic Officer at Capitol College, Laurel, MD. Dr. Maconachy is charged with sustaining and enhancing the academic quality of programs of study ranging from Business Administration through Engineering, Computer Science and Information Assurance. He also oversees the operations of the Library, The Cyber Battle Lab, and the Space Operations Institute. Dr. Maconachy holds the rank of professor, and teaches graduate and undergraduate research courses in Information Assurance.
Prior to Joining Capitol College Dr. Maconachy served at The National Security Agency. While there he held several leadership positions. He was appointed by the Director of the NSA as the Deputy Senior Computer Science Authority where he built a development program for a new generation of Cryptologic Computer Scientists. Prior to this position, Dr. Maconachy served as the Director of the National Information Assurance Education and Training Program
(http://www.nsa.gov/ia/academia/acade00001.cfm). He was responsible for implementing a multidimensional, interagency program, providing direct support and guidance to the services, major DoD components, federal agencies, and the greater national Information Infrastructure community. This program fosters the development and implementation of Information Assurance training programs as well as graduate and undergraduate education curricula. In this capacity, he served on several national level government working groups as well as in an advisory capacity to several universities. Dr. Maconachy was the principal architect for several national INFOSEC training standards in the national security systems community. During Dr. Maconachy's time at the National Security Agency he held many different positions, including work as an Information Assurance Operations Officer, Information Assurance Analyst and a Senior Manager.
Prior to joining the NSA, Dr. Maconachy worked for the Department of Navy. He developed and implemented INFOSEC training programs for users and system maintainers of sophisticated cryptographic equipment. He also served as the Officer In Charge of several INFOSEC-related operations for the Department of Navy, earning him the Dept. of Navy Distinguished Civilian Service medal. Dr. Maconachy holds a Ph.D. from the University of Maryland. He has numerous publications and awards related to Information Assurance, and is the recipient of the prestigious National Cryptologic Meritorious Service Medal.
William "Rick" Geritz
Chief Executive Officer
Cyberhive
Presentation Not
Available
Biography:
William (Rick) Geritz leads an organization that innovates, funds and builds early stage companies. This includes driving the CyberMaryland Initiative, which is using technology and strategy to unify Maryland's public and private Cyber Security leaders to position Maryland as the epicenter of the Cyber industry.
Rick's past experience includes founding BDMetrics, an online business matchmaking technology where he was President and CEO. Prior to BDMetrics, Rick held senior level executive roles for one of Maryland's leading Cyber and Information security companies SafeNet where he was President and GM responsible for their VPN software, hardware and silicon businesses. Before SafeNet, Rick was the Executive Vice President and a board member at Rockville based ICARUS Corporation – an engineering simulation software company where he led the company's worldwide product, operations, and until its sale to Aspen Technology (NASDAQ; AZPN).
Rick has been a featured guest speaker on network security on TV and radio shows such as "Today" holds a patent for online business networking, was named one of Baltimore's "Top 40 under 40" executives, and "Innovator of the Year."Rick currently sits on the board of The Howard County Hospital, The Governor's Cyber Commission, The Cyber Incubator, GBTC and NFTE. Rick graduated with a degree in economics from St. Mary's College of Maryland.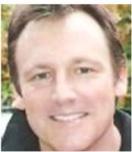 Greg Cobb
Vice President Global Business Development
Mocana
Presentation Not
Available
Biography:
Greg Cobb is the Vice President of Global Business Development for Mocana. Previously, Greg was VP of OEM and International Sales for Wave Systems and held executive positions at 3Com.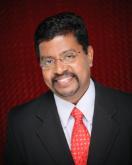 Saju Skaria
Director and Head of Aerospace and Defense Business
Tata Consultancy Services (TCS)
Presentation Not
Available
Biography:
Saju Skaria is a senior business executive with extensive Aerospace and Defense background. Currently he is the Director and Head of Aerospace and Defense Business at Tata Consultancy Services (TCS) in the US Major Market Unit. In his role, Saju is responsible for sales to Aerospace and Defense companies through a solution approach by bundling TCS' offerings of Consulting, Application life-cycle management, Enterprise solutions including Global roll-outs, Upgrades and Migration, Integration, Infrastructure management, BPO, Engineering & Outsourcing services.
Prior to joining TCS, Saju has served at Xerox Corporation as Vice President and Client Managing Director. Saju started his career with the Indian Air Force in the Engineering branch as a commissioned officer and worked closely with various defense, civil, and R&D establishments while in India. Saju moved to US in 2001 and held progressively leadership business roles with IBM Global Business Services, Infosys Limited, and Xerox Corporation while serving various fortune hundred clients prior to his current role with TCS.
Saju holds undergraduate degree in Mechanical Engineering, Master's degree in Aerospace Engineering, and an MBA in Marketing. He is also currently pursuing Doctorate in Business Administration. Saju is a runner, avid reader, technology and leadership researcher, speaker, and blogger. Saju shares his views on Leadership, Strategies, Global Business, and Spirituality at www.SajuSkaria.com

Jandria S. Alexander
Principal Director
Cyber Security Subdivision
The Aerospace Corporation
Presentation Not
Available
Biography:
Ms. Alexander is the Principal Director of the Cyber Security Subdivision (CSS) in the Engineering Technology Group (ETG) at The Aerospace Corporation. The subdivision activities focus on the technical development and delivery of cyber and information assurance (IA) capability in the Engineering and Technology Group. This includes internal and external coordination of cyber and IA test beds and laboratories, developing and enhancing technical capabilities, and supporting cyber and IA related research and customer tasking.
Ms. Alexander joined The Aerospace Corporation in 1992 as a Member of the Technical Staff in the Trusted Computer Systems Department, providing computer and network security support to NSS Customers.
Ms. Alexander currently leads cyber and network security support to numerous customers including NSA, MDA, AFSPC, SMC MILSATCOM, GPS, SBIRS, NASA, NGA, ODNI, and NRO. She leads teams performing systems engineering for cyber operations, including architecture, requirements and CONOPS support for integrating cyber operations into advanced ground and space segments.
Ms. Alexander previously supported the MDA Information Assurance Director of the Ballistic Missile Defense System leading Independent assessments with cross-organizational FFRDC teams, performing strategic and tactical planning support and providing oversight of IA Small Business Innovative Research programs. Ms Alexander supports several internal Aerospace cyber activities: Cyber Corporate Strategic Initiative and the Corporate Research Thrust in Space Cyber.
Prior to joining The Aerospace Corporation, Ms. Alexander led security engineering and research in key management, COMSEC software, operating system and application level security, security architectures, threats, vulnerabilities and countermeasures and risk management for government and commercial customers.

Ms. Alexander has Bachelor of Arts in Computer Science from Brandeis University and Master of Science in Technology of Management from American University.
Complex Systems of Healthcare Panel
Panel Moderator: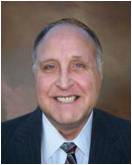 John A. Norris, JD, MBA
Chief Technology and Regulatory Officer
Health Discovery Corp

‌
Presentation
Biography:
A former Principal Deputy FDA Commissioner, FDA COO, business executive, editor, hands-on visionary, executive coach, philanthropist, and Harvard teacher, who views his work as a calling rather than a job or a career, Mr. Norris brings more than 20 years of life-sciences and healthcare industry leadership and consulting expertise to US and Global employers/customers/clients. He has advised the senior executives, senior managers, and senior scientists/engineers/technicians of numerous global businesses in the (1) healthcare, (2) life-sciences (including, pharma, diagnostics, and other medical device companies), and (3) healthcare-IT industries. Among them are (1) Pfizer, (2) Merck, (3) Johnson & Johnson, (4) Glaxo, (5) Microsoft, (6) The AMA, (7) The IOM, (8) HHS, (9) The FDA, (10) The Adventist Healthcare System, (11) The Caritas Christi Healthcare System, and (12) Partners Health Care System (Harvard). He also has extensive senior executive, and corporate-board experience, including co-leading the team responsible for the billion dollar turn-around and sale of the laser-eye-surgery automation pioneer, Summit Technology. He received a B.A. in Economics, with minors in Political Science, and Engineering, from the University of Rochester, his M.B.A. and J.D., with honors, in life-sciences and healthcare finance and management, and healthcare-IT, from Cornell University, and a Certificate in Government from Harvard University, where he later taught health policy and management (including (1) healthcare reform, (2) Medicare reform, (3) Medicaid reform, (4) private-health-insurance reform, (5) malpractice reform, (6) personalized-medicine reform, (7) healthcare-IT reform, (8) healthcare-fraud reform, and (9) FDA reform) for twelve years. He is also the founder and faculty-editor-in-chief emeritus of the American Journal of Law and Medicine, a leading academic healthcare policy, law, regulation, finance, management, and IT journal.
Panel Members:
Glenn A. Kurowski
Vice President of Health and Life Sciences
(HLS) Solutions
Lockheed Martin (IS&GS) - Civil
‌
Presentation
Biography:
Mr. Kurowski is Vice President (VP) of Health and Life Sciences (HLS) Solutions, an $800M/year portfolio of Lockheed Martin's programs at the Center for Medicare & Medicaid (CMS), Social Security Administration (SSA), National Institute of Health (NIH), Center for Disease Control and Prevention (CDC), Health and Human Services (HHS), the Veteran's Administrations (VA), and a wholly owned subsidiary (QTC) providing examination services across DoD, VA and Federal Customers.
Mr. Kurowski's recent prior assignments include VP of Engineering and Strategic Development for the IS&GS Civil product line providing $4B/year of mission and information technology solutions to U.S. and International Government Agencies in Health, Transportation, Energy, Cyber Security and IT Systems. Prior, Mr. Kurowski was Directory of Strategy for IS&GS-Defense and General Manager for the MONAX product line, a Smart Phone and Governance solution for the tactical theater and border applications leveraging commercial 3GPP cellular technologies. In 2009, Mr. Kurowski also led the IS&GS Defense Cyber Security initiatives.
Mr. Kurowski has 27+ years of experience with Lockheed Martin (heritage IBM Federal Systems and Loral) and is a Certified Program Manager and a Certified Architect. He has led development and systems integration for delivery of solutions and applications for DoD and Civil customers. From 2003-2008, Mr. Kurowski led the $1.2B Airborne, Maritime and Fixed Station Joint Tactical Radio System (AMF JTRS) Pre-SDD and SDD (System Demonstration and Development) programs. AMF JTRS provided ad hoc wireless networking for aircraft and ships. Previously Mr. Kurowski held a variety of business leadership and technical leadership positions providing secure information technology solutions to Services and Agencies world-wide.
Heather Woodward-Hagg
Director
VA - Center for Applied Systems Engineering
(VA-CASE)

‌
Presentation
Biography:
Heather Woodward-Hagg, MS is currently the Director of the VA Center for Applied Systems Engineering (VA-CASE). VA-CASE is an interdisciplinary Veterans Engineering Resource Center (VERC) that leverages the significant expertise present within VHA medical centers and affiliated academic partners in operational systems engineering, informatics and implementation science to facilitate transformation within VHA healthcare delivery systems.
Prior to joining VA, Ms. Hagg was a Research Scientist at the VA Center for Implementing Evidence Based Practice (VA-CIEBP) in Indianapolis as well as a faculty member at the Regenstrief Center for Healthcare Engineering (RCHE). While serving as an Assistant Professor of Industrial Engineering Technology at the Purdue School of the Engineering and Technology in Indianapolis, Ms. Hagg directed a statewide collaborative of Purdue School of Engineering and Technology faculty partnering with Indiana hospital and healthcare providers in translation of quality engineering methodologies. Ms. Hagg holds B.S. degrees in Ceramic Engineering and Mechanical Engineering from University of Missouri-Rolla and a MS degree in Materials Science and Engineering from Worcester Polytechnic Institute. Prior to her work in healthcare, Ms. Hagg spent nine years at Intel as a process engineer within semiconductor manufacturing.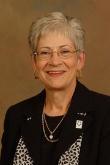 Sandra Dunnington, RN,
Vice President for Academic Affairs
Prince George's Community College

‌
Presentation
Biography:
Dr. Sandra Dunnington, RN, has been the vice president for Academic Affairs at Prince George's Community College since July 2007. A nurse educator for much of her professional career, Dr. Dunnington has taught at several large public universities and served as nursing department chair at the College of Notre Dame of Maryland for 10 years prior to accepting the position of Dean of Health Sciences at Prince George's Community College in August 2004. She earned her bachelor's and master's degrees in nursing from the University of Maryland and her doctorate in family studies, with an emphasis on family health, from the University of Delaware. Dr. Dunnington has served on numerous statewide nursing committees including the Commission on the Crisis in Nursing, the "Who Will Care?" Steering Committee, and the Maryland Nursing Workforce Commission, which she chaired during its initial two years. Currently she is co-chairing the statewide AAT Oversight Council, which provides direction to two- and four-year colleges and universities participating in the Associate of Arts in Teaching transfer program. For the past several years, Dr. Dunnington has served as a peer reviewer of Periodic Review Reports for the Middle States Commission on Higher Education.
Big Data Analytics Panel
Panel Moderator:

Gregory J. Kaple
Founder GAK3
Venture Startup
Presentation Not
Available
Biography:
Greg Kaple is an entrepreneur and a strategy consultant known for creating unique business models and solution delivery innovations for complex professional, technology and services organizations. As a strategy consultant, Kaple has consulted more than 100 companies, including global leaders such as Tiffany & Co, Time Warner, New York Presbyterian Hospital, White & Case, Squire Sanders and WilmerHale, among others. His expertise incorporates the discipline of process engineering and technology management with the empathy of social engineering and communications alignment.
As a startup founder, Kaple has created successful ventures such as professional services provider Integrated Management Services (IMS), project management software platform TeamDynamix, new media for the new masses production company Nvision Performance Solutions and classic barbershop franchise Kennedy's All American.
Kaple has a Masters Degree of Science in Telecommunications Management from Stevens Institute of Technology and a Bachelors degree in Business Administration from Ohio University. He's been a member of several University programs with West Virginia University, University of Dayton and Ohio University where he recently created a breakthrough class on Entrepreneurial Sales. He is the author of a professional blog with more details about his personal experience, initiatives and topics that he is passionate about, www.Kaple.wordpress.com.
Panel Members:

‌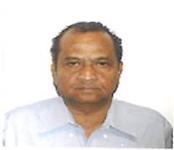 Viswa Sharma
Senior Solutions Architect (Big Data)


Tata Consultancy Services

Presentation Not
Available
Biography:
Viswa is a Senior Solutions Architect (Big Data) for TCS, Santa Clara. He has broad based experience architecting and developing Fault Tolerant Parallel Computing systems, Reconfigurable Computing systems, Active Networking, Packet and Data Communications systems. Viswa has Eleven Patents issued, nine patents approved or pending in Multi core Processor Chip and system architecture, efficient bidirectional Power conversion, In-memory processing systems and DSL switching system. He holds a MSEE degree from So. Illinois University.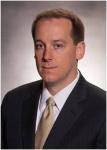 Chad Fulgham
Vice President and Program Manager
Next Generation Enterprise Network (NGEN)
Lockheed Martin Information Systems & Global Solutions-Defense
Presentation Not
Available
Biography:
Chad Fulgham is Vice President and Program Manager, Next Generation Enterprise Network (NGEN), IS&GS-Defense, for Lockheed Martin Corporation. Mr. Fulgham is focused on providing IT services and solutions to the U.S. Navy and U.S. Marine Corps, as well as international defense organizations. Mr. Fulgham is responsible for leading the NGEN team's efforts to support the HP Alliance that provides Information Technology solutions that includes all end-user desktop computing services to more than 368,000 seats across more than 2,500 military locations around the world. In addition, Mr. Fulgham provides strategic insight into emerging and future markets and solutions across IS&GS product lines.
Previously, Mr. Fulgham served as the Executive Assistant Director (EAD) and Chief Information Officer (CIO) for the Federal Bureau of Investigation (FBI). Prior to joining the FBI, he held information technology, security and risk assessment positions in the private sector for Lehman Brothers, IBM, JP Morgan Chase, and Arthur Andersen. Mr. Fulgham started his career with a 5-year service assignment in the U.S. Navy and ultimately held the position of Information Security Manager, Network Manager & Communications Officer.
Mr. Fulgham graduated from the United States Naval Academy in Annapolis, Md., with a B.S. degree in Economics.
Mr. Fulgham's accomplishments have been recognized by Information Week's Government CIO Top 50, February 2011, and CIO Leadership Network's 2011 Top 10 Breakaway Leaders, September 2011.

Karr W. Farrell
Vice President, Strategy and Business Deveopment
Kestrel, Information Solutions
Boeing Network and Space Systems
Presentation Not
Available
‌Biography:
Karr W. (Winslow) Farrell is vice president, strategy and business development for Kestrel, a group within Boeing Network and Space Systems. Boeing's analytic and decision support product, TAC, is the government's premier analytic capability providing real-time decision support to meet a broad variety of operational and technical Intelligence Community requirements.
Previously, Farrell was a member of Kestrel's managerial team since its founding in 2005. Kestrel Enterprises, a 2008 Boeing acquisition, provides analytics and information management solutions in support of the national security and intelligence community. In 2000, Farrell founded Near Real Time Corporation, a technology consultancy, and from 1986-2000 held consulting positions at PriceWaterhouseCoopers LLP (PWC). In the late 1990's at PWC, Farrell led the Emergent Solutions Group, a software development and consulting group that applied multi-agent simulation for companies in the high technology, entertainment, and consumer product sectors.
From 1980-1986, Farrell held business development positions in Western Union's cellular telephone, satellite operations, and government programs. Previously, Farrell was a member of CalTech's Jet Propulsion Laboratory, where he was part of mission control and scientific management teams for NASA's exploration of Mars and Jupiter.
Farrell's work has been profiled in Forbes, Business Week, and The Wall Street Journal. He authored How Hits Happen in 1998 that describes the value of the application of complex adaptive systems in understanding consumer behavior.
Farrell is a graduate of Brown University with a degree in Biology and Geology, and holds an MBA from Columbia University in Finance. He is currently pursuing a
PHD. in Computational Social Science at the Krasnow Institute of George Mason University.