2012 Conference Plenary Speakers
Click photo below for speaker's biography/presentation information

‌
Haden Land
Vice President,
Engineering & Chief
Technology Officer
Lockheed Martin,
IS&GS Civil Product Line

‌
John A. Norris, JD, MBA
Chief Technology &
Regulatory Officer
Health Discovery Corp


‌

‌
Robert D. Rodriguez
Chairman & Founder
Security Innovation
Network™ (SINET)


‌

‌
Ralph Martinez, Ph.D.
Director of Eneregy
Initiatives &
Distinguished Professor
The University of Texas
at El Paso

‌
Viswa Sharma
Senior Solutions
Architect
Tata Consultancy
Services (TCS)
‌

‌
Karr W. Farrell
Vice President, Strategy
& Business Development
Kestrel, Information
Solutions
Boeing Network & Space
Systems
‌


Vasant Honavar
Artificial Intelligence
Research Laboratory
Iowa State University




‌
Haden A. Land
Vice President, Engineering & Chief Technology Officer
Lockheed Martin, IS&GS Civil Product Line

Title: Advanced Innovation is Indistinguishable from Magic

‌
Presentation
Abstract:
The unpredictable nature of today's political, economic and technology landscape provides both opportunity and challenge. Advancing and enabling innovation across the collective Complex Adaptive Systems landscape is essential for Global Competitiveness. One thing for certain is technology plays an unprecedented role in almost every aspect of our professional and personal lives. What was once considered magic in the past, is now today common practice through enduring technology innovation. Join Haden Land as he examines trends in population, energy, health sciences, mobility, social media, big data, cyber security, nano and related technologies.
Biography:
Haden Land is a certified systems architect with 28 years of professional experience across the public and private sectors. Currently he is the Vice President of Engineering and Chief Technology Officer for Lockheed Martin Information Systems and Global Solutions, Civil Product Line, business serving ten cabinet U.S. Government Agencies, energy/healthcare regulated markets, allied nations and selective commercial clients.

Haden is responsible for new business technical solutions, strategic enterprise initiatives, engineering performance and solution delivery from 7500 employees, technical talent development, strategic partnerships, internal research and development and emerging technology planning. He leads the engineering and development of business offerings directly in line with the biggest challenges facing our nation. Areas of expertise include cloud computing; big data; cyber security; enterprise mobility; advanced materials; adaptive systems; enterprise architecture; agile development; advanced concepts; and has domain knowledge within government, space, energy, law enforcement, transportation, and healthcare. His background includes a four year international assignment in the United Kingdom.

Previously, Land was the VP of Technical Operations and CTO/CIO for Lockheed Martin Enterprise Solutions. In addition, Land has extensive technical experience performing in many chief architect and chief engineer roles and has held a number of technical and engineering director positions. Previous employers include IBM and Loral.

Haden applies his longstanding expertise in the engineering and technology industry to the next generation of Science Technology Engineering and Math (STEM) Academia, playing leadership roles in shaping curricula for our future workforce and igniting interest in STEM education among college students. Haden serves on a wide range of college and industry boards providing leadership and guidance: Potsdam University Trustee Board; Capitol College Trustee Board, Prince George's Community College Foundation Board; Hispanic Information Technology Executive Council Board Director, Security Innovation Network Steering Committee; Washington DC Executive Summit Co-Chair; Global CIO Executive Committee and others.

Haden holds a bachelor's degree in mathematics and computer science from SUNY Potsdam and a master's degree in computer information science from Syracuse University. He is a sought after speaker in areas of his expertise, with recent presentations at MIT, Stanford University, Washing Redskins Federal Express Stadium and very active in supporting impactful philanthropic initiatives. Selected as one of the "Top Hispanics in Business and Technology" by Hispanic Engineer and Information Technology magazine from 2006 to 2011, a "Most Influential Hispanic" by Hispanic Information Technology Executive Council in 2011 and 2012, Land received the 2009 Minerva Award for professional lifetime achievement from Potsdam University and in 2010 a honorary doctor degree in Humane Letters, Honoris Causa from Capitol College.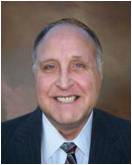 John A. Norris, JD, MBA
Chief Technology and Regulatory Officer
Health Discovery Corp


Title: Industry-Led True Reform of the US Healthcare Delivery System

‌‌
Presentation
Abstract:
Under both the Big Data and the Computational Intelligence categories, the speaker, who is experienced in healthcare-reform/healthcare-IT-reform (having led or co-led the reform of three government agencies, including the US FDA) will call on the leaders of Big-Data-platform-companies, such as IBM, SAS, GE, and Lockheed Martin, to embrace the use of new best-of-breed high-end Analytics on their healthcare BI platforms. Such use would, in the speaker's vision, greatly benefit both the platform companies and the nation. This is so because it would, first, "modernize" the platforms, and it would, second, also represent a first bold step forward in moving the US meaningfully in the direction of true healthcare-delivery-system reform. In the speaker's vision such "full and truly integrated" reform would largely be based on healthcare-IT reform—one bold step at a time, taken at least annually over the balance of the decade. The Where, the How, and the Why of preemptive moves by platform-companies in this direction of Big Data best-of-breed high-end Analytics would be identified and then explored. Such preemptive moves would be made based on the modern corporate and social philosophy that it is best for smart companies to "do good, while doing well—and vice versa." Under this philosophy, the "benign hand of healthy competition, altruism, and national pride and loyalty" would be used to advance both the company's key goals and the nation's complimentary key goals at the same time. Candidate best-of-breed high-end Analytics engines for driving key elements of this reform initiative will be identified. Finally, selected analytics for performing (A) very precise and thoughtful text analytics of all unstructured text sources, , such as (1) emails, (2) voice-mails, and (3) physicians', nurses', and technicians' notes posted to EMRs by the trillions, and (B) predictive analytics deep mining and high-end, advanced analyses of (1) EMR-based data, (2) Internet-based data, and (3) clinical-trials-report-based data, as well as (4) streaming data from healthcare remote sensors, monitors, and other medical devices/machines, for example—to support semi-automated or automated decision support, or new drug discovery, development, or FDA-approval medical-knowledge-processing and advanced clinical trials, for example—will be identified, explained, and critiqued.
Biography:
A former Principal Deputy FDA Commissioner, FDA COO, business executive, editor, hands-on visionary, executive coach, philanthropist, and Harvard teacher, who views his work as a calling rather than a job or a career, Mr. Norris brings more than 20 years of life-sciences and healthcare industry leadership and consulting expertise to US and Global employers/customers/clients. He has advised the senior executives, senior managers, and senior scientists/engineers/technicians of numerous global businesses in the (1) healthcare, (2) life-sciences (including, pharma, diagnostics, and other medical device companies), and (3) healthcare-IT industries. Among them are (1) Pfizer, (2) Merck, (3) Johnson & Johnson, (4) Glaxo, (5) Microsoft, (6) The AMA, (7) The IOM, (8) HHS, (9) The FDA, (10) The Adventist Healthcare System, (11) The Caritas Christi Healthcare System, and (12) Partners Health Care System (Harvard). He also has extensive senior executive, and corporate-board experience, including co-leading the team responsible for the billion dollar turn-around and sale of the laser-eye-surgery automation pioneer, Summit Technology. He received a B.A. in Economics, with minors in Political Science, and Engineering, from the University of Rochester, his M.B.A. and J.D., with honors, in life-sciences and healthcare finance and management, and healthcare-IT, from Cornell University, and a Certificate in Government from Harvard University, where he later taught health policy and management (including (1) healthcare reform, (2) Medicare reform, (3) Medicaid reform, (4) private-health-insurance reform, (5) malpractice reform, (6) personalized-medicine reform, (7) healthcare-IT reform, (8) healthcare-fraud reform, and (9) FDA reform) for twelve years. He is also the founder and faculty-editor-in-chief emeritus of the American Journal of Law and Medicine, a leading academic healthcare policy, law, regulation, finance, management, and IT journal.
Robert D. Rodriguez
Chairman & Founder
Security Innovation Network™ (SINET)

Title: Looking Back to Advance the Future - Leading Change

‌
Presentation
Abstract:
Are you a Change Agent? In the dynamic and infantile world of the internet we must continue to innovate, embrace change, lead change, re-evaluate risk and learn from past public private partnerships (PPPs) models that have been successful. The Manhattan Project & the birth of Silicon Valley are examples of effective PPPs. The Federal Government was instrumental in Silicon Valley's early growth but is sadly forgotten and lost in the lure of start ups that quickly rose to be overnight corporate giants; Hewlett Packard, Oracle, Google, Cisco all university spin outs. Cybersecurity touches everything and the "Beltway" has an opportunity to lead change. As a nation, both industry and government must continue to innovate or our national security and status as the world's most innovative country will be at risk.
Biography:
Robert D. Rodriguez is the Chairman & Founder of the Security Innovation Network™ (SINET) www.security-innovation.org whose mission is to advance innovation and enable global collaboration between the public and private sectors to defeat cyber security threats. SINET serves as the catalyst that connects builders, buyers, researchers and investors in the cyber security domain. In his previous career Mr. Rodriguez served twenty-two years as a Special Agent with the United States Secret Service where he held a number of executive leadership positions within the Presidential Protection, Protective Intelligence, Inspection and Criminal Investigation Divisions.
SINET accelerates business opportunities for both small and large companies through their strategic advisory services, community-building activities and networking events. The annual IT Security Entrepreneurs' Forum (ITSEF) Stanford University, SINET Showcase in Washington D.C. and the Innovation Summit at the University of Chicago are supported by the U.S. Department of Homeland Security (DHS) Science & Technology Directorate, public and private sponsorships and an elite steering committee. Mr. Rodriguez is the catalyst who leads change and builds global collaboration models that advance innovation and connects the ecosystem of the entrepreneur; academia, science, private industry, investment banking, government, system integration, intelligence community, policy, innovators, military, law enforcement and venture capital. He is known for building communities of interest and trust between disparate groups.
Mr. Rodriguez believes in mutually beneficial relationships that are top down-bottom up and trust based. He serves on the Board of Advisors for The Chertoff Group, as Director Emeritus for the San Francisco Kraft Fight Hunger Bowl, National Cyber Security Hall of Fame Board of Directors and is a certified graduate of the Federal Government's Senior Executive Service Program. He is a recipient of the 2009 CSO Magazine Compass Award in recognition of outstanding leadership in the security field.
Ralph Martinez, PhD
Director of Energy Initiatives and Distinguished Professor
The University of Texas at El Paso

Title: Cross-Cutting Domain Challenges and Solutions in Smart Grids

Presentation Not
Available
Abstract:
The Smart Grid, as defined by the Smart Grid Interoperability Panel (SGIP), had its origins in early 2000's in EPRI's Intelligrid Project, DOE's Modern Grid Program, and in several progressive utilities that embraced new technology and system of systems methodologies. Today, the Smart Grid is defined in several SGIP and agency documents that emphasize systems architecture, complex domain definition characterization, cross-cutting interfaces, and potential technology solutions. This paper describes the salient technology, cultural, and operational challenges and potential solutions in Smart Grid environments. The paper presents system of systems methodologies that can be applied to solve complex problems with cross-cutting domain interfaces. The main challenging problems include 1) aging infrastructure and workforce, 2) cyber security threats and vulnerability, 3) energy security architectures, 4) big data mining and fusion, 5) cultural awareness, and 6) renewable energy technology integration and financing. System of systems methodologies and modeling tools are used to solve these problems. The paper presents a Utility Stack that represents a systems view of the communications networks in utility operations and points out problems in system security and big data analytics for Advanced Metering Infrastructure (AMI) deployments. The paper also emphasizes cyber and energy security threats and vulnerability in Smart Grid environments. The paper should be of interest to system engineers, utility management and operators, and cyber security scientisits.
Biography:
Ralph Martinez is Director of Energy Initiatives and Distinguished Professor (George W. Edwards, El Paso Electric Award) at the University of Texas at El Paso, and Director of the Regional Cyber and Energy Security (RCES) Center. Dr. Martinez is responsible for UTEP campus renewable energy projects and modeling projects, academic support to teaching departments, energy community outreach, supporting traditional energy R&D programs on campus. Dr. Martinez participates in multi-disciplinary energy system projects within UTEP, federal and state programs, and the El Paso community.
Previously, Dr. Ralph Martinez was the Chief Scientist and Technical Fellow at Balance Energy, a BAE Systems Initiative, in San Diego, CA. Since 2005, Dr. Martinez participated in AMI, Distributed Generation, Aggregated Demand Response, and Microgrid projects. He interacted with utility, commercial, and industrial customers to develop new products and services. Dr. Martinez worked on Smart Sustainable Communities, Smart Grid, and Microgrid system architecture, network infrastructure, and modeling and simulation projects. He led the Smart Grid Enterprise, Security, and Interoperability standards teams within Balance Energy and participated in NIST Security, Architecture, and Priority Action Plans working groups, Cyber Security Working Group (CSWG), UCAIug OpenSG, and IEEE P1900.4 Vice Co-Chair. He is currently member of the CSWG and the Smart Grid Test and Certification Committee (SGTCC).
During 2002-2008, Dr. Martinez served as Chief Scientist at Network Systems, BAE Systems in Reston, VA and participated in the networking, network management, system architecture, network security, and modeling and simulation projects for the Joint Tactical Radio System (JTRS), and advanced JTRS architectures for DARPA. Dr. Martinez led the Cognitive Radio and Spectrum Management team for development and standards at BAE Systems and was awarded a DISA contract for policy-based spectrum management for heterogeneous radio networks. He was the Vice Co-Chair and co-author of the IEEE SCC41 working group that developed the P1900.4 standard on spectrum management for heterogeneous radio access networks. Dr. Martinez has over 150 publications in referred conferences and journals on computer networking, distributed computing, power systems, and telemedicine applications. He served as an Associate Professor of Electrical and Computer Engineering at the University of Arizona for 23 years, as Director of the Computer Engineering Research Laboratory, and retired in 2005. Dr. Martinez graduated 105 Master's and 16 PhD students in 23 years. Dr. Martinez holds the position of Associate Professor Emeritus in the Electrical and Computer Engineering department at the University of Arizona. Dr. Martinez developed load flow and economic dispatch computer programs for the El Paso Electric Company. Dr. Martinez participated in the following national and international standard activities: IEEE 802.3&4 Committee (charter member, 1979-85), ACR-NEMA Digital Communications in Medicine (DICOM) Standards Committee (1985-92), OMG CORBA-Med working group (1994-96), OMG Task Force on Software Based Communications (SBC) (2004-07), Secure Mobility Forum (2003-07), Vice-Co Chair IEEE SCC41 P1900 Standards Committee (2006-08), and the DoD GIG QoS Working Group (2002-2005).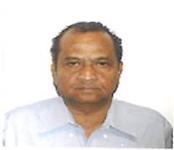 Viswa Sharma
Senior Solutions Architect (Big Data)
Tata Consultancy Services

Title: Hadoop Beyond Hype

‌‌
Presentation
Abstract:
The hype of harnessing multi-structured data, known as big-data, for actionable business intelligence erupted with Hadoop in 2008. Although Google File System and Map Reduce Programming environment were the fuse for the Hadoop Hype to erupt, Google is venturing into 'incremental indexing' based on incremental processing using Percolator. In the meanwhile, Hadoop distributed database and distributed processing technology has matured through the hype-cycle and several useful enterprise data center solutions have been deployed. We examine these distributed processing solutions based on commodity hardware and open source software, across several vertical market segments.
Biography:
Viswa is a Senior Solutions Architect (Big Data) for TCS, Santa Clara. He has broad based experience architecting and developing Fault Tolerant Parallel Computing systems, Reconfigurable Computing systems, Active Networking, Packet and Data Communications systems. Viswa has Eleven Patents issued, nine patents approved or pending in Multi core Processor Chip and system architecture, efficient bidirectional Power conversion, In-memory processing systems and DSL switching system. He holds a MSEE degree from So. Illinois University.

Karr W. Farrell
Vice President, Strategy and Business Deveopment
Kestrel, Information Solutions
Boeing Network and Space Systems
Presentation Not
Available
Abstract:
Anticipated and unanticipated changes to business processes have begun to appear from analytical practices that apply 'big data' technologies to address operational governance. Early successful analytical methods may be forming socially reinforced methodological pathways that groove in and provide economic advantage to both first-movers and fast-following adopters. Recombining a evolving set of technological building blocks into shared workflows appears to create and sustain communities of practice that lever 'big data' investments. Value may emerge when machine-led collaborative methods manufacture a means for humans to preferentially sense the 'big data' world for their strategic advantage.
Biography:
Karr W. (Winslow) Farrell is vice president, strategy and business development for Kestrel, a group within Boeing Network and Space Systems. Boeing's analytic and decision support product, TAC, is the government's premier analytic capability providing real-time decision support to meet a broad variety of operational and technical Intelligence Community requirements.
Previously, Farrell was a member of Kestrel's managerial team since its founding in 2005. Kestrel Enterprises, a 2008 Boeing acquisition, provides analytics and information management solutions in support of the national security and intelligence community. In 2000, Farrell founded Near Real Time Corporation, a technology consultancy, and from 1986-2000 held consulting positions at PriceWaterhouseCoopers LLP (PWC). In the late 1990's at PWC, Farrell led the Emergent Solutions Group, a software development and consulting group that applied multi-agent simulation for companies in the high technology, entertainment, and consumer product sectors.
From 1980-1986, Farrell held business development positions in Western Union's cellular telephone, satellite operations, and government programs. Previously, Farrell was a member of CalTech's Jet Propulsion Laboratory, where he was part of mission control and scientific management teams for NASA's exploration of Mars and Jupiter.
Farrell's work has been profiled in Forbes, Business Week, and The Wall Street Journal. He authored How Hits Happen in 1998 that describes the value of the application of complex adaptive systems in understanding consumer behavior.
Farrell is a graduate of Brown University with a degree in Biology and Geology, and holds an MBA from Columbia University in Finance. He is currently pursuing a
PHD. in Computational Social Science at the Krasnow Institute of George Mason University.
‌Vasant Honavar
Artificial Intelligence Research Lab
Iowa State Univeristy


Presentation Not
Available
Abstract:
Recent advances in high throughput data acquisition, distributed sensors, and networked information systems offer unprecedented opportunities in collaborative, integrative data analysis (e.g., for discovery of a priori unknown complex relationships, construction of predictive models from data), hypothesis generation, and knowledge creation. However, realizing these opportunities presents several challenges in practice: Data and knowledge repositories are autonomous, large, distributed. Semantic differences, differences in scope, intended use, and privacy considerations further complicate the effective use of such data sources in practice. In this talk, I will summarize recent progress on algorithms for constructing predictive models from distributed, semantically disparate data in settings where centralized access to data is neither feasible, nor desirable. I will briefly outline some approaches to selective reuse of knowledge from multiple autonomous knowledge bases; and the automated composition of autonomous software services into complex workflows. I will conclude the talk with some open research challenges in Discovery Informatics that need to be addressed in order to be able to fully realize the promise of Big Data in scientific discovery. Much of this research has been carried out in collaboration with current and former members of the Iowa State University Artificial Intelligence Research Laboratory and has been supported in part by grants from the National Science Foundation.
Biography:
Dr. Vasant Honavar received his Ph.D. in Computer Science and Cognitive Science in 1990 from the University of Wisconsin Madison, specializing in Artificial Intelligence. Since 1990, he has been on the faculty of Iowa State University (ISU) where he is currently a Professor of Computer Science and of Bioinformatics and Computational Biology. He directs the Artificial Intelligence Research Laboratory (which he founded in 1990) and the Center for Computational Intelligence, Learning & Discovery (which he founded in 2005). Honavar's research has resulted in foundational contributions in machine learning algorithms and applications, bioinformatics and computational biology, knowledge representation, and data, knowledge, and process integration. He has published over 225 research articles in peer-reviewed journals and conferences. Honavar is a senior member of the Association for Computing Machinery (ACM), and of the Institute of Electrical and Electronic Engineers (IEEE) and a member of the Association for Advancement of Artificial Intelligence (AAAI), and a member of the Board of Directors for ACM Special Interest Group on Bioinformatics. Honavar is currently on an assignment as a Program Director for the Information Integration and Informatics Program within the Division of Information & Intelligent Systems of the Computer and Information Science and Engineering Directorate of the National Science Foundation where his programmatic include the BIGDATA Science and Engineering, the Information Integration and Informatics, and the Smart Health and Wellbeing Programs. Honavar has received numerous awards and honors during his career including the several best paper awards, Director's Award for Collaborative Integration for his work at NSF, the Margaret Ellen White Graduate Faculty Award, the Iowa Board of Regents' Award for Faculty Excellence, and College of Liberal Arts and Sciences Award for Research Excellence at Iowa State University. However, what he is most proud of are the 28 PhD students he has trained during his career.