2013 Conference Plenary Speakers
‌Click photo below for speaker's biography/presentation information
‌‌
William B. Rouse, Ph.D.
Alexander Crombie
Humphreys Chair,
Director of the Center
for Complex Systems &
Enterprises
Stevens Institute of
Technology

‌‌
Charles Goldblum, Ph.D.
Business Area Executive
Research and Exploratory
Development Department
Johns Hopkins University
Applied Physics Laboratory
‌‎‌

‌
Judith Dahmann, Ph.D.
Principal Senior Scientist
MITRE Corporation
Center for Advanced
Systems Analysis and
Acquisition

‌‌
‌David A. Cass
Senior Vice President
and Chief Information
Security Officer
Elsevier

Haden Land
Vice President,
Engineering & Chief
Technology Officer
Lockheed Martin,
IS&GS Civil Product Line

‌

‌Joseph Francis, MD, MPH
Director - Clinical Analytics
and Chief Quality and
Performance Office
Veterans Healthcare
Administration (VHA)

John A. Norris, JD, MBA
Chairman, Norris Capital, Inc.
and FDDH, Inc.
Senior US Advisor to
Kanagawa,Japan,
Governor Kuroiwa & GCC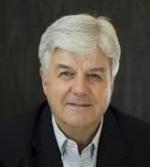 William B. Rouse, Ph.D.
Alexander Crombie Humphreys Chair within the School of Systems & Enterprises
Stevens Institute of Technology
Director of the Center for Complex Systems and Enterprises


Title: Modeling Complex Socio-Technical Enterprises


‌
Abstract:
Socio-technical systems involve behavioral and social aspects of people and society that interact with technical aspects of organizational structure and processes -- both engineered and natural -- to create organizational outcomes and overall system performance. These types of systems are often also characterized as complex adaptive systems where independent agents pursue their individual objectives while learning and adapting to evolving system structures and behaviors. Design and evaluation of such systems can be addressed using a multi-level modeling approach that explicitly represents the different levels of abstraction underlying system behaviors and performance. Within each level, there can also be levels of aggregation enabling consideration of more or less detail. This presentation will outline the theoretical basis of multi-level modeling and illustrate how such models can provide the basis for "flight simulators" for enterprise policy, strategy, planning and management.
Biography:
Bill Rouse is the Alexander Crombie Humphreys Chair within the School of Systems & Enterprises at Stevens Institute of Technology and Director of the Center for Complex Systems and Enterprises. He is also Professor Emeritus, and former Chair, of the School of Industrial and Systems Engineering at the Georgia Institute of Technology. His research focuses on understanding and managing complex public-private systems such as healthcare, energy and defense, with emphasis on mathematical and computational modeling of these systems for the purpose of policy design and analysis. Rouse has written hundreds of articles and book chapters, and has authored many books, including most recently Economic Systems Analysis and Assessment (Wiley, 2011), People and Organizations: Explorations of Human-Centered Design (Wiley, 2007), Essential Challenges of Strategic Management (Wiley, 2001) and the award-winning Don't Jump to Solutions (Jossey-Bass, 1998). He has edited or co-edited numerous books including Engineering the System of Healthcare Delivery (IOS Press, 2010), The Economics of Human Systems Integration (Wiley, 2010), Enterprise Transformation: Understanding and Enabling Fundamental Change (Wiley, 2006), Organizational Simulation: From Modeling & Simulation to Games & Entertainment (Wiley, 2005), the best-selling Handbook of Systems Engineering and Management (Wiley, 1999, 2009), and the eight-volume series Human/Technology Interaction in Complex Systems (Elsevier). Among many advisory roles, he has served as Chair of the Committee on Human Factors of the National Research Council, a member of the U.S. Air Force Scientific Advisory Board, and a member of the DoD Senior Advisory Group on Modeling and Simulation. He has been designated a lifetime National Associate of the National Research Council and National Academies. Rouse is a member of the National Academy of Engineering and has been elected a fellow of four professional societies -- Institute of Electrical and Electronics Engineers (IEEE), the International Council on Systems Engineering (INCOSE), the Institute for Operations Research and Management Science (INFORMS), and the Human Factors and Ergonomics Society (HFES). Rouse received his B.S. from the University of Rhode Island, and his S.M. and Ph.D. from the Massachusetts Institute of Technology.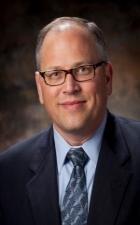 Charles Goldblum
Business Area Executive
Research and Exploratory Development Department
Johns Hopkins University Applied Physics Laboratory

Title: The Century of Biology: Leveraging the Convergence of Disciplines to Address Some of the Large Systems Biology Problems that Face our Nation

No Presentation
Available
Abstract:
Reflecting upon the past three centuries in math and science, we can bin each of these centuries by its dominant field of scientific endeavor. In this framework, the 18th Century was the Century of Mathematics, the 19th Century was the Century of Chemistry, and the 20th Century was the Century of Physics. Freeman Dyson declared the 21st Century to be the Century of Biology, based on the current and anticipated societal and socio-economic impact of research in biology. The Research and Exploratory Development Department at the Johns Hopkins University Applied Physics Laboratory has embraced Dyson's worldview. We at APL rely on the convergence of disciplines (EE, physics, systems engineering, etc.) to address some of the large systems biology problems that face the nation. I will address specific research, for instance, using femtosecond lasers to bind hydroxides to protein to better understand their 3-dimentionsal instantiation, and our work with Harvard on DARPA's Prophecy Program. I will also address some of the grand challenges in systems biology and how these challenges can be best addressed with interdisciplinary research.
Biography:
Dr. Charles Goldblum is currently the Business Area Executive for JHU/APL's Research and Exploratory Development Department. In this capacity, he is responsible to managing a large and diverse research portfolio in the physical, informational, and biological sciences supporting many elements of DoD and the Intelligence Community. Dr. Goldblum joined APL in 2007 with over 20 years of research and development experience.
Dr. Goldblum received his M.S. and Ph.D. in Physics from the University of Virginia and a B.A. in Physics and English Literature from The George Washington University. He is a Fellow of the Massachusetts Institute of Technology's Seminar XXI: Foreign Politics, International Relations and the National Interest (2010-2011).
Dr. Goldblum also serves as a Special Government Employee (SGE) in the capacity of a science advisor to operational elements in the DoD.
Judith Dahmann, Ph.D.
Principal Senior Scientist
MITRE Corporation Center for Advanced Systems Analysis and Acquisition

Title: Taming Complexity: A Systems of Systems Challenge


‌
Abstract:
Increasingly key elements of society– defense, energy, transportation, water resources, telecommunications, others – critically depend on the coordinated functioning of multiple independent systems which are designed, operated, and maintained by separate organizations with their own objectives, stakeholders, operating models, and constraints. These 'systems of systems' by their very nature are complex, dynamic, and not only depend on multiple autonomous engineered systems which may be complex systems themselves, but also on the complex human and organizational environments in which they are developed and operated. This presentation will explore the nature of systems of systems and their complexity and will consider the technical challenges of systems of systems for the complex adaptive systems research community.
Biography:
Dr. Judith Dahmann is a principal senior scientist in the MITRE Corporation Center for Advanced Systems Analysis and Acquisition. Dr. Dahmann is currently the technical director for Systems Analysis in the Office of the Director of Systems Engineering in the US DOD Office of the Under Secretary of Defense for Acquisition, Technology and Logistics. In this capacity, she is part of a team working to develop approaches to the acquisition, development and systems engineering of integrated user capabilities with a focus on early systems engineering, advanced systems engineering applications and systems of systems, where she is the technical lead for the office. She lead the development of the US DoD guide for systems engineering of systems of systems (SoS) and ongoing SoS engineering guidance, oversight and research. Prior to this, Dr. Dahmann was the Chief Scientist for the Defense Modeling and Simulation Office for the US Director of Defense Research and Engineering (1995-2000) where she led the development of the High Level Architecture, a general-purpose distributed software architecture for simulations, now an IEEE Standard (IEEE 1516). Dr. Dahmann holds a Bachelor's Degree from Chatham College in Pittsburgh, PA (1972), spent a year as a special student at Dartmouth College (1971-72), a Master's Degree from The University of Chicago (1973), and a Doctorate from Johns Hopkins University (1984).
David A. Cass
Senior Vice President and
Chief Information Security Officer
Elsevier

Title: Information Security as a Source of Innovation


‌
Presentation


‌
Abstract:
Emerging technologies are becoming more complex and cyber-attacks ever more sophisticated. In addition, privacy and regulations are adding to the challenging business environment. Information security must be a business enabler and help the business innovate. We will discuss strategies to navigate this environment, leverage new technology, and help the business innovate.
Biography:
Mr. Cass is the Chief Information Security Officer for Elsevier. He leads an organization of experienced legal, risk and security professionals that provide data protection, privacy, security, and risk management guidance on a global basis for Elsevier.
David has extensive experience in IT security, risk assessment, risk management, business continuity and disaster recovery, developing security policies and procedures. He has played a key role in leading and building corporate risk & governance and information security organizations in the financial sector. As the Senior Director of Information Security Risk and Governance for Freddie Mac, David rebuilt the risk and governance function and developed a team to provide risk assessments, methodologies, tools, services, and training to improve the maturity and capabilities of Freddie Mac's information security, risk and governance programs. Prior to that he was Vice President of Risk Management for JPMorgan Chase, and was responsible for providing an accurate assessment of the current risk management state, contributing to the future direction of risk management, continuity and disaster recovery capabilities for the organization.
David has a MSE from Penn Engineering and The Wharton School of Business. In June of 2012, he received his MBA from MIT.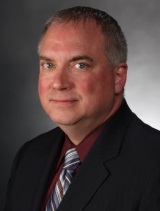 Haden A. Land
Vice President, Engineering & Chief Technology Officer
Lockheed Martin, IS&GS Civil Product Line

Title: Speaking of the Future


Presentation
‌

‌
Abstract:
The explosion of computing technology and the associated business demand require industry and academia leaders to keep up with the fast-paced world of change while also predicting what's coming next. This phenomenon has thrust technology professionals into the business limelight, opening new doors for both exciting business potential and increased risks. The unpredictable nature of today's global, political, economic and technological landscape provides both opportunity and challenge. Advancing and enabling innovation across the business landscape and ensuring our academia programs are aligned as well as ensuring protection from cyber security threat vectors is essential for global competitiveness. Technology is now pervasive in almost every aspect of our professional and personal lives, and what was once considered magic is now common practice. Join Haden Land as he examines global trends and key technologies for adaption science, big data, cyber security, mobility; and the associated implications on the future workforce.
Biography:
Haden Land is a certified systems architect with 29 years of professional experience across the public and private sectors. Currently he is Vice President of Engineering and the Chief Technology Officer for Lockheed Martin's Information Systems and Global Solutions. He serves numerous U.S. government agencies, allied nations, and regulated commercial industries.
Mr. Land is responsible for technical solutions, strategic partnerships, engineering performance, talent development, research and development, and emerging technology planning. Areas of expertise include cloud computing, big data, cyber security, enterprise mobility, advanced materials, adaptive systems, enterprise architecture, agile development, advanced concepts, and has domain knowledge within government, space, energy, law enforcement, financial, transportation, and healthcare.
Previously, he was the Vice President of Technical Operations and CTO/CIO for Lockheed Martin Enterprise Solutions. In addition, Land has extensive technical experience performing in many chief architect and chief engineer roles and has held a number of technical and engineering director positions. Previous employers include IBM and Loral.
Mr. Land's applies his longstanding expertise in the engineering and technology industry to the next generation of Science, Technology, Engineering and Math (STEM) academia, leveraging his leadership roles to shape curricula for our future workforce and igniting and maintaining interest in advanced innovation. He serves as a Potsdam University Trustee, Capitol College Trustee, Prince George's Community College Foundation Board Chairman, Hispanic Information Technology Executive Council Board Director, Cyber Maryland Advisory Board Member, MBRT STEMnet Advisory Board Member, Security Innovation Network Steering Board Member, Washington DC CIO Executive Committee Chair, Global CIO Governing Body Member and World Economic Forum Member.
Mr. Land has a bachelor's degree in Mathematics and Computer Science from Potsdam University and a master's degree in Computer Science from Syracuse University. He is a sought out global speaker and involved in various philanthropic initiatives. He has been selected eight times as one of the Top Hispanics in Business and Technology by Hispanic Engineer and Information Technology magazine; twice named a Most Influential Hispanic by the Hispanic Information Technology Executive Council; received the prestigious Global CIO Executive Top 10 Breakaway Leader award; received the Minerva Award for professional lifetime achievement from Potsdam University; and received an honorary doctorate degree in Humane Letters, Honoris Causa, from Capitol College. Land has received the President's Volunteer Service Award for the last eight years and currently resides in Bowie, MD.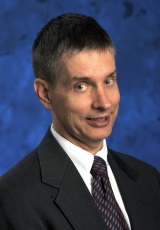 Joseph Francis, MD, MPH
Director
Clinical Analytics and Chief Quality and Performance Office
Veterans Healthcare Administration (VHA)

Title: The Wisdom and Follies of Managing by Numbers in Healthcare


‌
Abstract:
Healthcare payers, providers, and systems have embraced performance measurement as a key means of improving quality, controlling cost, and demonstrating accountability. However, measures behave, in many ways, as "models" of reality – "all are wrong – some are useful". While a powerful tool for driving change and shaping the change of clinicians, performance measurement introduces new challenges for clinicians and managers including the possibility of unintended negative consequences for patients. This presentation will evoke principles of measurement theory and behavioral economics, backed up by empiric studies within the Veterans Health Administration and other health systems, that demonstrate the positive and negative aspects of performance measurement within healthcare. The presentation will conclude with a set of recommendations for appropriate use of measurement in clinical care settings.
Biography:
Joseph Francis, MD, MPH, is the director for Clinical Analytics and Chief Quality and Performance Office for the Veterans Healthcare Administration (VHA). Dr. Francis joined the VA in 1991, continuing his research and assuming progressive clinical leadership responsibilities in geriatrics and extended care. He was later appointed as chief medical officer of Veterans Integrated Service Network (VISN) 9, where he managed and oversaw clinical operations, medical education and research, and contributed to the design and implementation of key VA policy initiatives including performance measurement, surgical quality improvement, and patient safety. Dr. Francis has served as vice president for data management and quality at St. Vincent Hospital in Indianapolis, where he implemented organizational safety, patient satisfaction, and performance improvement initiatives, and led the Corporate Compliance and Research Compliance programs. He also led city-wide efforts to prepare for bioterrorism and to establish a smallpox response program for Indianapolis.
Dr. Francis returned to VA in June 2004 to direct its Quality Enhancement Research Initiative (QUERI). QUERI has supported initiatives that link VA investigators with clinical leaders and policymakers in order to improve care in conditions of high importance to veterans. He began serving as the acting deputy chief research and development officer in 2006 and was responsible for the overall administration and policy development for VA's $1.7 billion research operations. In May 2008, Dr. Francis was appointed VA's deputy chief quality and performance officer. He was responsible for coordinating all of VA's quality management programs, including performance measurement, utilization management, clinical guidelines development, risk management, peer review, and accreditation. A year later he assumed the role of chief quality and performance officer.
Board-certified in internal medicine, geriatrics, and medical management, Dr. Francis has been on the medical faculty of the University of Pittsburgh, University of Tennessee, and Vanderbilt University.
Dr. Francis received his MD from Washington University in St. Louis and completed his residency and fellowship in general internal medicine, as well as his master's in public health, at the University of Pittsburgh.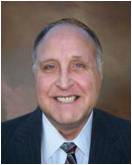 John A. Norris, JD, MBA
Chairman, Norris Capital, Inc. and FDDH, Inc.
Senior US Advisor to Kanagawa, Japan,
Governor Kuroiwa and GCC


Title: "Advanced CAS and CAS-Like Tool" Use by Healthcare Regulatory Agencies, Such as the US FDA, Especially While Reviewing
and Approving Market Access to CAS and CAS-Like Products for Use in the Care of Humans



Presentation
‌‌

‌
Abstract:
John Norris is a Former Principal Deputy Commissioner (2nd-in-Command) of the US FDA and a former teacher of regulatory and regulatory-science policy and law at Harvard University. As such, he is eager to see that the US FDA, and the world's other top healthcare regulatory agencies, including the EU's EMA, Singapore's HSA, and Japan's PMDA, remain current in their use of "the world's most advanced regulatory and regulatory-science standards and methods." This is especially the case, he believes, when the regulatory agencies are reviewing and approving market access for one of the many CAS or CAS-like technologies, systems, platforms, products, and/or services (products) to themselves be used soon in improving the healthcare of humans—while dramatically driving down the cost of such care. In such cases, he argues, "advanced CAS or CAS-like tools" themselves must often be used by the regulatory agencies to review the adequacy of their brother and sister "CAS or CAS-like products," (1) faster, (2) better, (3) cheaper, and (4) safer, as well as (5) more ethically, and (6) more equitably (better), than would otherwise be possible to do, relatively speaking. Only in this way, he believes, can we reach, over the coming decade, our noble goals (1) of reducing many areas of healthcare costs some ten-fold, and (2) of improving worldwide access to care that (a) is "sustainably" more safe, effective, and cost-effective (efficient), as well as more thoughtful and optimal, and that (b) simultaneously fulfills our goals related to the four "Ps": Better care that is also more (i) personalized, (ii) predictive, (iii) preventive, and/or (iv) preemptive, such as iPS-based regenerative organ adjunct-therapy (or replacement-therapy) might be, or as Big-Data-Analytics-based detections of pre-Diabetes or pre-cancerous states might be.
Biography:
A former Principal Deputy FDA Commissioner, FDA COO, business executive, editor, hands-on visionary, executive coach, philanthropist, and Harvard teacher, who views his work as a calling rather than a job or a career, Mr. Norris brings more than 20 years of life-sciences and healthcare industry leadership and consulting expertise to US and Global employers/customers/clients. He has advised the senior executives, senior managers, and senior scientists/engineers/technicians of numerous global businesses in the (1) healthcare, (2) life-sciences (including, pharma, diagnostics, and other medical device companies), and (3) healthcare-IT industries. Among them are (1) Pfizer, (2) Merck, (3) Johnson & Johnson, (4) Glaxo, (5) Microsoft, (6) The AMA, (7) The IOM, (8) HHS, (9) The FDA, (10) The Adventist Healthcare System, (11) The Caritas Christi Healthcare System, and (12) Partners Health Care System (Harvard). He also has extensive senior executive, and corporate-board experience, including co-leading the team responsible for the billion dollar turn-around and sale of the laser-eye-surgery automation pioneer, Summit Technology. He received a B.A. in Economics, with minors in Political Science, and Engineering, from the University of Rochester, his M.B.A. and J.D., with honors, in life-sciences and healthcare finance and management, and healthcare-IT, from Cornell University, and a Certificate in Government from Harvard University, where he later taught health policy and management (including (1) healthcare reform, (2) Medicare reform, (3) Medicaid reform, (4) private-health-insurance reform, (5) malpractice reform, (6) personalized-medicine reform, (7) healthcare-IT reform, (8) healthcare-fraud reform, and (9) FDA reform) for twelve years. He is also the founder and faculty-editor-in-chief emeritus of the American Journal of Law and Medicine, a leading academic healthcare policy, law, regulation, finance, management, and IT journal.